Kealel
Certified Ranger Nutjob

Joined: Sat Oct 21st, 2017
Posts: 171
Name: Keegan
Occupation:
Interests: Rangers. Duh.
Reputation:
Reputation Points: 351
Below is a list of steering wheels that should swap into your 1995 to 2011 Ranger. I have made the list so that they are referencing the single stage airbags used until 2006. In 2007, Rangers started using dual stage airbags. I have noted all the airbags in this list that are dual stage for those of you who either have 2007+ trucks or want to avoid a bigger challenge. When putting together this following list, I only researched swaps that had been done into Rangers, vehicles that have had Ranger steering wheels swapped in, or vehicles that had swapped in steering wheels from vehicles that Ranger owners have also used. In many cases the cruise control buttons had to be modified because of the varying way that they worked, and in others airbags had to be modified to work (either because of different resistances or because they were a dual stage airbag going into a single stage vehicle / vice versa) (Dual stage airbags in this list will be labeled). Some of the swaps mentioned will require the steering wheel to go on lopsided, but an alignment will fix this issue.






I originally made this list for myself only (and my 01-03 trucks), but decided this information should be made public. In the following list, the reason many vehicles will swap until they get to 2007 or newer is because starting in 2007, Ford changed the standard way they attached steering wheels. However, I believe there is an adapter out there that allows you to swap wheels of this newer type to your vehicle.






NOTE: Single stage airbags usually have 2 wires going to them while Double stage usually have 3 or more. While a single stage fires the same at any speed, a dual stage will fire a weaker charge at lower speeds and a more powerful charge at higher speeds. When swapping in a dual stage airbag in your single stage truck, you must decide for yourself what stage you want it to fire at.




Keep in mind I only show you one steering wheel picture for each vehicle, but most of these wheels come with more choices than what is shown, from cruise control, radio controls, leather, colors, and more. Once you find a style you like, do more research to find the option you like best. While you research these wheels, also look for airbag recalls as SOME OF THESE AIRBAGS MAY BE INCLUDED IN A RECALL, either now or in the future.




ATTEMPTING A STEERING WHEEL SWAP WITH AIRBAGS INVOLVED IS A VERY DANGEROUS GAME IF DONE WRONG. IT SHOULD GO WITHOUT SAYING THAT BECAUSE YOU ARE DEALING WITH A DEADLY FORCE, NEITHER I NOR FORD-RANGERS.COM ARE RESPONSIBLE FOR ANY INJURIES, DEATHS, OR OTHER SIDE EFFECTS THAT MAY OCCUR IF ANY EVENTS DO NOT GO AS PLANNED.




(Should be) Direct Swap Wheels






1999 - 2003 Ford Ranger:













2004 - 2006 Ford Ranger: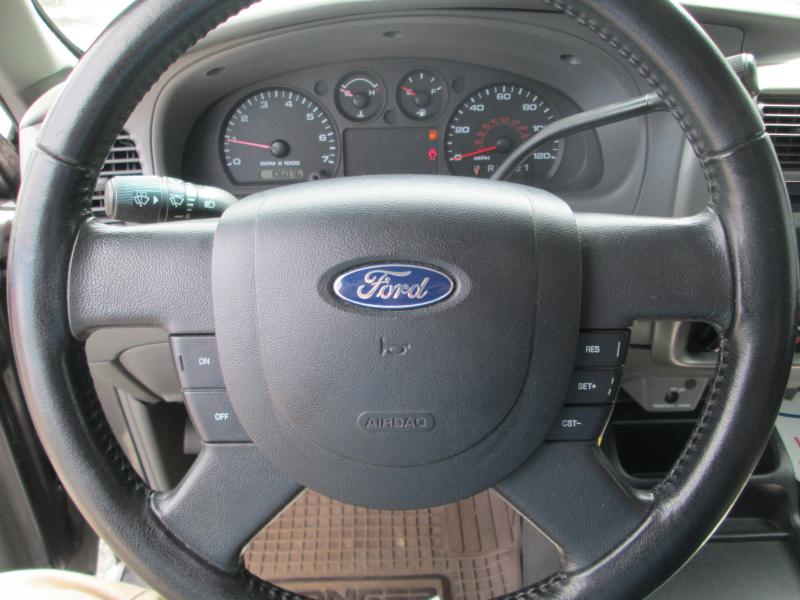 1995 - 2001 Explorer 4 door and Eddie Bauer


4 Door:











Eddie Bauer: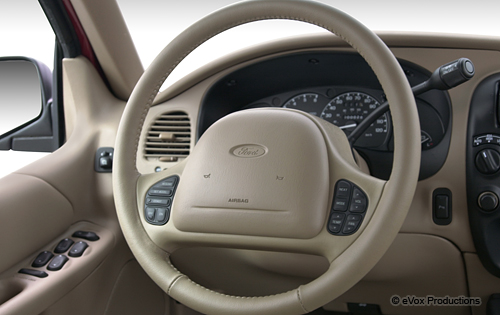 Ford Explorer Sport (2 door) Up to 2003:













Explorer Sport Trac up to 2007:













1997 - 2003 F-150:













1999 - 2007 All Super Duty Trucks:















1999 - 2007 Econoline: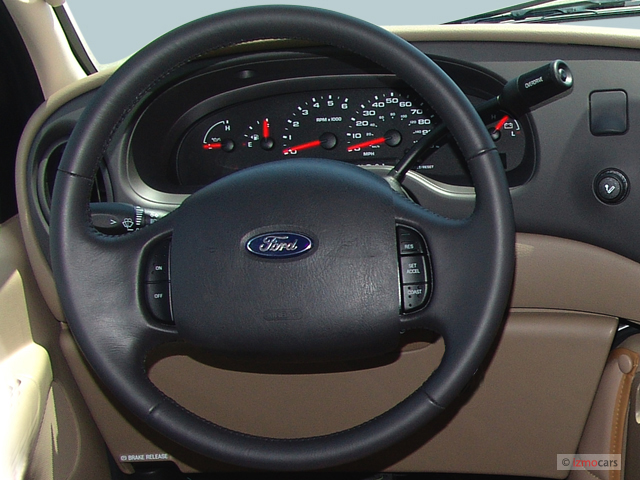 Lincoln Blackwood:















Ford Excursions up to 2007:

















F-150 Lightning:















Lincoln Towncar:

















Crown Vic:

















Airbag Needs Modification:




2007 - 2011 Ford Ranger (Dual Stage):















2002 - 2005 Ford Explorer (Dual Stage):















2004 - 2008 F-150 (Dual Stage):

















1998 - 2008 Jaguar S Type "You just need to grind 1 tooth from the inner spline on the wheel. You then need to make your own decision on the airbag." Taken from an old post by Deere245















2003 - 2005 Lincoln Aviator "An Aviator wheel fits right on with no modification. Once again, you're on your own about the airbag" Again, by Deere245.















Lincoln LS (Same as a Jaguar S Type):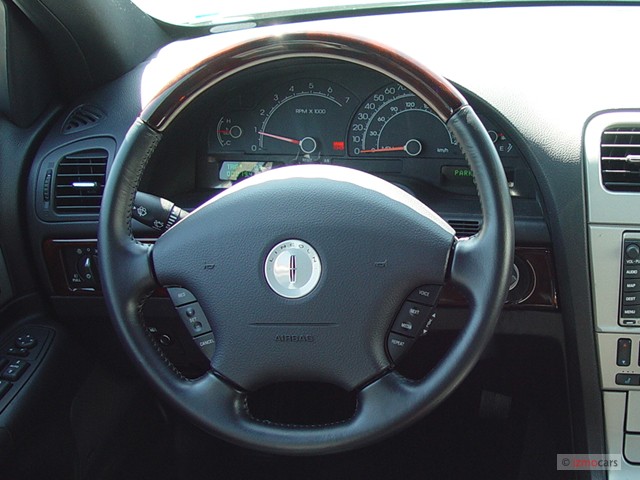 Unknown - For these, I only found brief mentions that they may work, but could not confirm what needed to be done to successfully swap them in.




2003 - 2006 Ford Expedition (Might be the same as a 2002 - 2005 Explorer):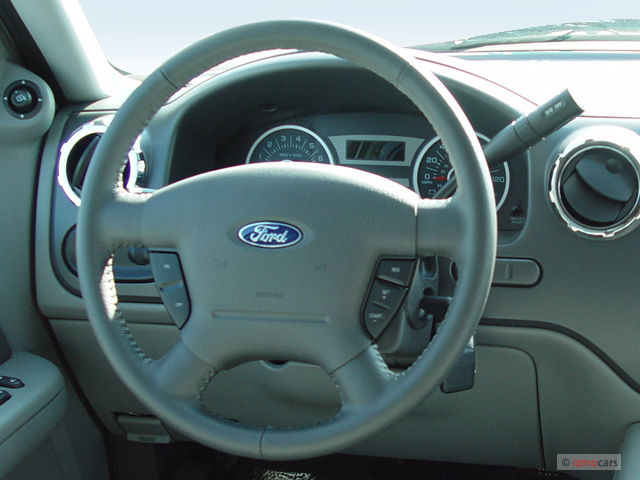 1998 - 2007 Navigator:




This older version may have been swapped into F-150s:













This newer version may be the same as the Aviator:

















Ford Windstar (Unknown Years Swapable):















Ford Aerostar:















I hope this helps anyone who is looking for a new exciting project, Mod safely!



____________________
Past:
Baby Girl: 2006 XL 3.0 ~RIP~ 1/26/2015

Current:
Penguin: 2002 XLT 3.SLOW 4x2

River/Kaitlyn: 2003 EDGE 3.GO! 4x2... For now?
~Aspiring Mini Level 2~