Waterlooboy2hp
Member

Joined: Fri Nov 3rd, 2017
Posts: 33
Name:
Occupation: Machinist (44 yrs) --- Retired
Interests: Anything Machanical
Reputation:
Reputation Points: 43



Picked this up on Craig`s List some 3 years ago for $30.00. It is a Briggs 8hp Mighty Mac tiller, that was built to last.

This is the photo, that I saw on Craig`s List.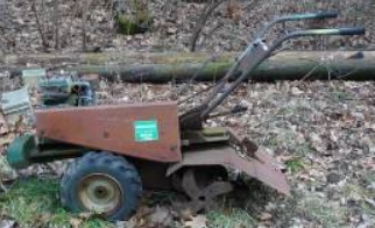 After I turned it into "Kit" form.





The finished Restoration





Only part that took some doing, was the engine. It was the wrong 8hp Briggs single output shaft engine, out of a garden tractor and completely shot. The original engine had a second output shaft for reverse.

By chance, I happened to have a 1978 Briggs 8hp, single shaft engine, with only 6 original hours of run time on it. -- After much searching, I came up with a NOS extended camshaft and side cover to convert my engine to the correct double output shaft version. I did add the optional electric start and the non-optional tall dip stick, from parts of an 8hp vertical shaft junk engine. ---- John

PS -- Sad part is, I bought another tiller just like it, for $25.00 last week. Oh well, I now have one for each foot.






Last edited on Mon Dec 25th, 2017 03:12 pm by Waterlooboy2hp



____________________
2000 XLT - 2WD - 5 Speed - 3.0 Flex - Step/Side - AC
================================================
"If You Ain`t The Lead Dog, The Scenery Never Changes"