12° North Industries
SITE SPONSOR

Joined: Thu Nov 23rd, 2017
Posts: 310
Name:
Occupation:
Interests: The great outdoors, nature, back to basics
Reputation:
Reputation Points: 625
I wanted to see what the feedback on the subject would be based upon what I've seen as a mesh of different cultures within both industry and what I see or have seen in this forum so far and a few others like it.

With the upcoming NEW Ford Ranger we as an industry are already seeing a change in venue. The insertion of a new vehicle platform especially in one that was taken away from the North American shores as a returning ambition is picking up speed among manufacturing and product companies alike in an effort to jump start the market trends and support values we will all witness from one perspective or another.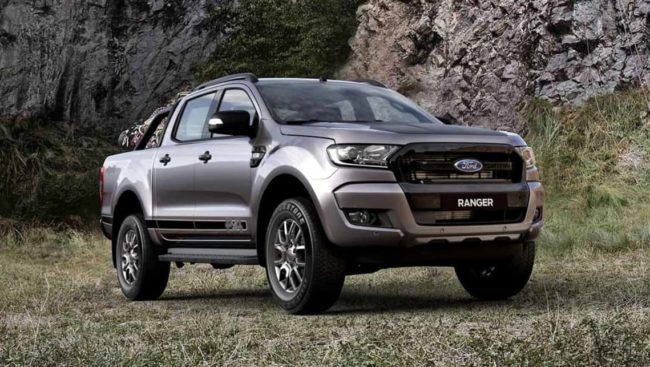 We ourselves are already positioning ourselves to meet those upcoming new demands further to capture market attention and improve our B2B with dealer networks and new interested parties, especially in the creation of demo vehicles and or dedicated and associated club outreaching.

Now with the Ranger/Explorer programs used today from yesteryear if you would is not going to dry up and go away. I promise you unless just outright more money than brains and or total abuse (without company support and backup in a pro/semi capacity) No one is gonna be bashing new Rangers about so to speak just to do so.

The older platforms will continue to be sought after, used, sold, traded, scrapped, and parts distributed and still maintain some order of market support without doubt.. at least for another half a decade or so. This makes for some serious yay or nay decisions in many companies as to whether they follow the new flow because they can or have to in order to stay afloat or maybe cinch a niche they do well at.







I assure those we serve and look forward to serving we aim to do our best at maintaining a market medium that will continue to not only keep parts on shelves and the interest of those parts from being forgotten or discontinued by lack of needs or wants but to help and or assist in design, testing, and the production or manufacturing of said products as best as we can for as long as we can by choosing well made brands and parts and making them available for use and need. That done right along with great business practice should keep us around for a long time.. at least that is the goal.









With that being said we wanted to hear from people like you, the end users as to what you feel is missing, unavailable, or hard to come by parts? Where can we divide our focus to in assistance to things that matter most to the Ford ranger community?



Is it current items that just aren't made well enough? unavailability of parts in general? is it lost parts no longer made? Or is it ingenuity of new parts just because the ages have made the market weak? Are we missing or not paying attention to a demand thats NOT being met or listened to and if so why?


Our current agenda is to create our momentum and own brand of parts for the Ranger vehicle culture already designed around some specific uses, which with your feedback could be expanded on to reach additional or further use. These parts include but aren't limited to:
Winch bumpers; covering all years and offered in both completed & assembled or DIY welding kits offering short bull bar, high grill bar, and full hoops.
Matching rear bumpers w/Multi-carrier feature as an option, also offered in both completed & assembled or DIY welding kits. offering a possible rear exo-skeleton option of a wrap around protection.
High-tuck rock slider w/or without a step
Rock slider to front bumper (full hoop only) exo-skeleton bash bars to protect front fenders.
Improved portions of existing under armament protection, including and up to being whats considered full or complete skid-plate setup
A full and multi faceted and functional bed rack capable of hauling gear, fuel cells, recovery gear, a spare tire, and have the strength to uphold a rack mountable tent from CVT, Tepui, Front Runner, ect..
A roof rack made for additional storage needs and gear, (still overcoming an issue on some Ranger models with this but we'll figure it out).
Multiple accessories that add on or in addition to the front/rear bumpers, bed racks, roof racks, etc.. for expandability or just up-fitting upgrades.
Misc storage compartmentalization from within the bed and the frame works.
A completely modular aluminum flat bed for use as short height stake bed with aluminum walls (6.00"-8.00") that can be removed and a gull wing full length side doors, aluminum canopy that's dust and water proof to a degree (NOT under submerging)
An affordable lockable bed mountable storage drawer system with a short version for the Explorer.
Misc smaller parts, brackets, and add-ons to supplement these parts and others as a start.

Our hands are in a lot of things and we're working on the supporting factors of it all too based upon interest and of course practicality and cost for all. I am sure some of these products will spark up new ideas in lieu of over coming small hurdles in R&D.

Still, again we would like to hear the opinions and perspectives from what we consider our peers because in the end, we'll be here trying to serve you. We can only own so many trucks of our own to Doctor up and outfit ya know..



Please, Let us know your thoughts




____________________
James / Elena / Brendon / Sean

12° North Industries
Las Vegas, Nevada 89118
Sales 702.781.0302
Email sales@12degnorth.com

Web http://www.12degnorth.com