Junglejoe
Member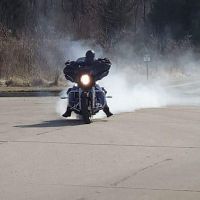 Joined: Tue Jun 30th, 2020
Posts: 264
Name:
Occupation:
Interests:
Reputation:
Reputation Points: 669
Lmao.. its a hillbilly BMW! Hahahaaa

 I have no rear downstream o2's. Was suppose to be deleted as well as the auto functions.  I "assume" on the dyno tune he will take care of that. Told him what exactly I needed done and he said no problem.  I guess on this start up tune and disnt do that. Its only limited to 4500 rpms. He told me normally he doeant do this type of tune . Its not ideal but he made an exception.  So Im thankful of that.

Man, the truck feels real good. Even though I've only got a couple around the block drives and one 3 rd gear cruise down the road a bit.. The truck feels pretty stock as far as the ride quality.  Maybe a tad better to be honest.  Once the suspension goes on I'll know more. 

I built the truck because of my mustangs. I was going to buy another 5.0 coupe but the prices of those cars is insane now days. So I thought to myself, just build a ranger. Its a truck. Even though its a small truck and can not haul a lot of weight, it can still be used as a truck.  So here we are. A 2000 ford ranger with a  400hp v8  5 speed  that looks like it came with it. Retaining all the stock v8 explorer cooling system, factory  ac, power windows and mirrors, factory 6 cd changer, keyless entry..all the comfort and power amenities  of a loaded out highway car in truck form.
 I'm very happy the way the truck turned out so far.
 HAPPY NEW YEAR BRO!

Last edited on Sun Jan 3rd, 2021 01:02 pm by Junglejoe



____________________
2000 EFI 302 Zspec T5 swap ranger