Jimmyspy
Shadetree Mechanic

Joined: Fri Oct 27th, 2017
Posts: 114
Name: Jimmy
Occupation: Engineering Student
Interests: Truck Stuff
Reputation:
Reputation Points: 279
Welp, went and started another project. Finally got tired of knocking dents out of the rocker panels (plus they're getting pretty rusty and are starting to not like all the bending  :(), and decided to make a set of rock sliders. I actually came to this conclusion and bought most of the steel last fall, but didn't actually start them until last weekend...  haha 


I kinda copied the rocky road super sliders (if they weren't so pricey I would've just bought those  haha). The main runners and the outriggers are 2"x2"x1/4" wall tube, the frame mounts are 1/4" plate, and the shin biters (for lack of a better term) are 1.5"X 1/8 wall DOM.

Started by cutting the runners to length. I recently picked up a horizontal bandsaw fron Harbor Freight and it has been incredibly useful on this project.






Then I cut the the DOM. Since I don't have a tube bender I just mitered the ends (with my fancy new band saw). Working out the angles was a little rough, but we made it  haha





Test fitting (ignore my fancy jack stand)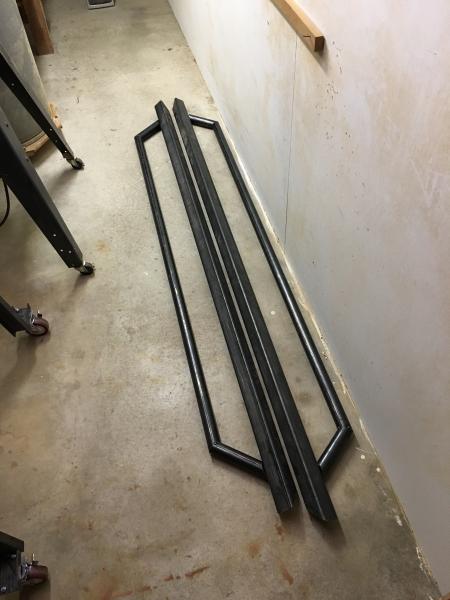 Not directly slider related, but I also made a cart for the band saw. The one that it came with was pretty flimsy and didn't have casters.






Back to rock slider things. Working out the frame plates and outriggers.







Tacking things together






Added a tab to the bottom of the frame plates to catch the bottom of the frame rail.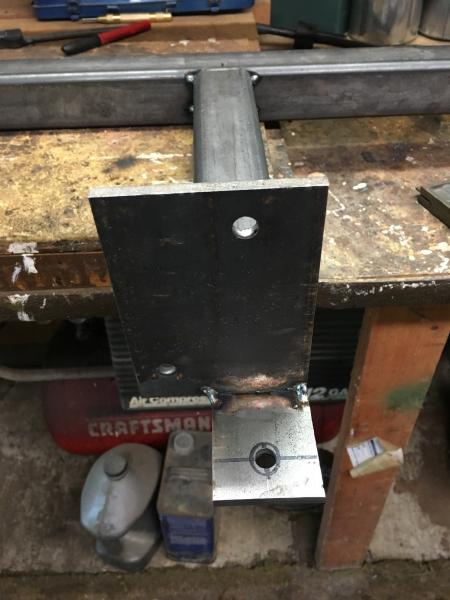 Passenger side assembled






More test fitting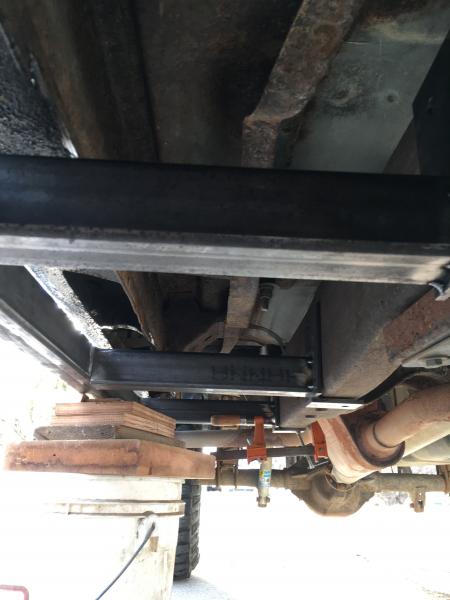 My "notching" set up for the brace bars between the main runners and the shin bitter things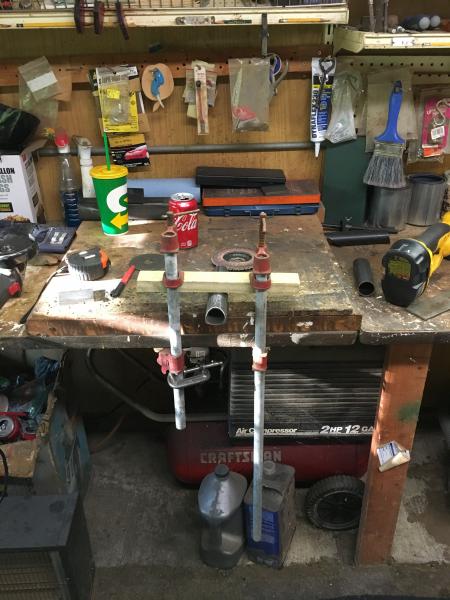 Brace bars in and fully welded.






Annnnnnd that's where I'm at. The passenger side is just about done other than a few gussets, drivers side is still just tacked together.



____________________
2002 XLT 4x4, 4.0l V6, Silver Frost Metalic, Superlifted and stuff