Jimmyspy
Shadetree Mechanic

Joined: Fri Oct 27th, 2017
Posts: 114
Name: Jimmy
Occupation: Engineering Student
Interests: Truck Stuff
Reputation:
Reputation Points: 279
Wow, it's been a while since I've had anything to add to this thread! It's been a long winter here in the frigid north (otherwise known as Ohio), and other than a short trip on new years day, it's been a winter without wheeling
. Thankfully, we broke the offroading drought this weekend with a trip to Wellsville, OH with the Glass City Crawlers four wheel drive club.


We had 16 rigs, including THREE FORDS (the rest were jeeps... shocker  haha). We aired down at a rest stop a few miles away from the forbidden zone campground.




There's a fun little trail along the side of the haul road up to camp, so we stopped to play.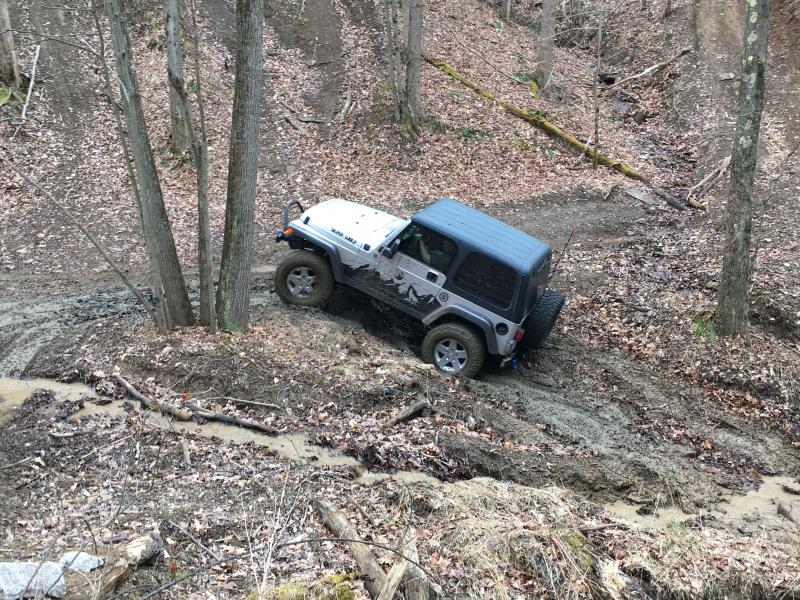 FORDS!   FORDS IN THE WOODS!







Then we continued on up to the camp and lined up for the traditional group photo by the powerline towers.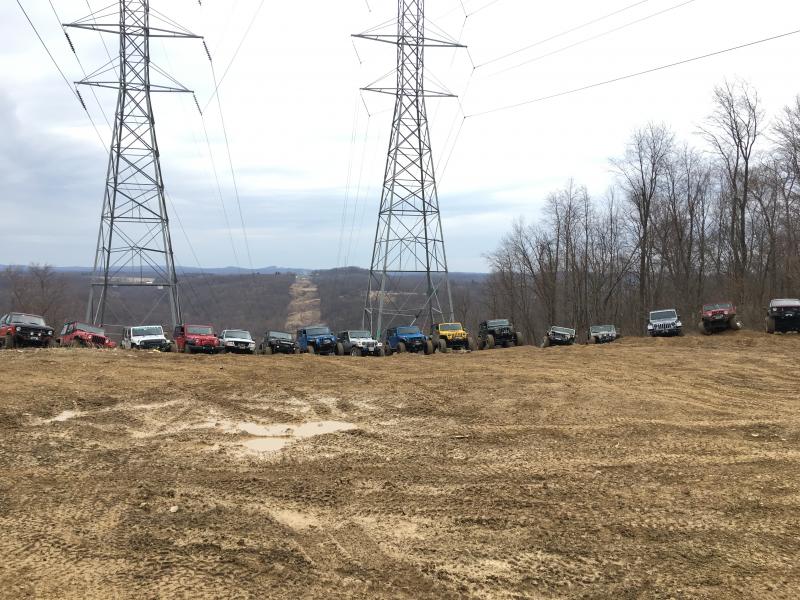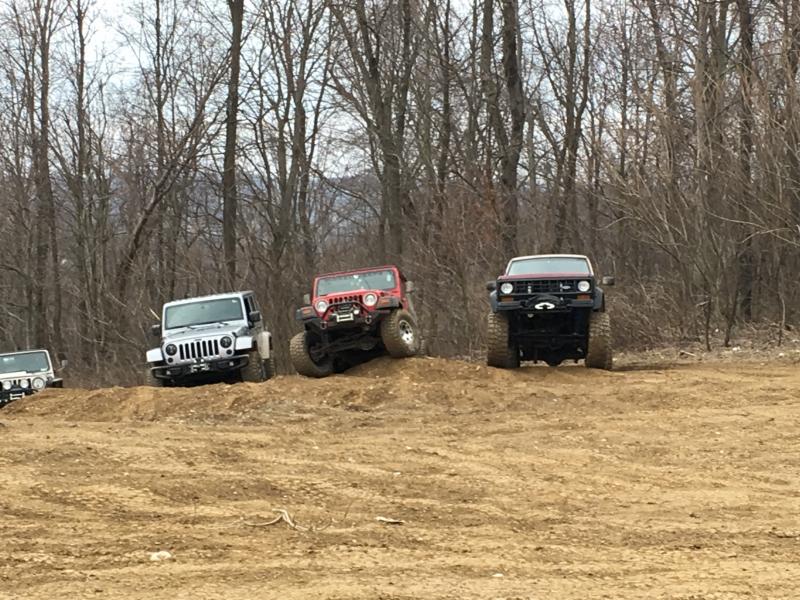 From there, we made our way down the first powerline hill. Pictures never really show how steep this hill is. I generally don't get nervous behind the wheel, but this hill always make me uncomfy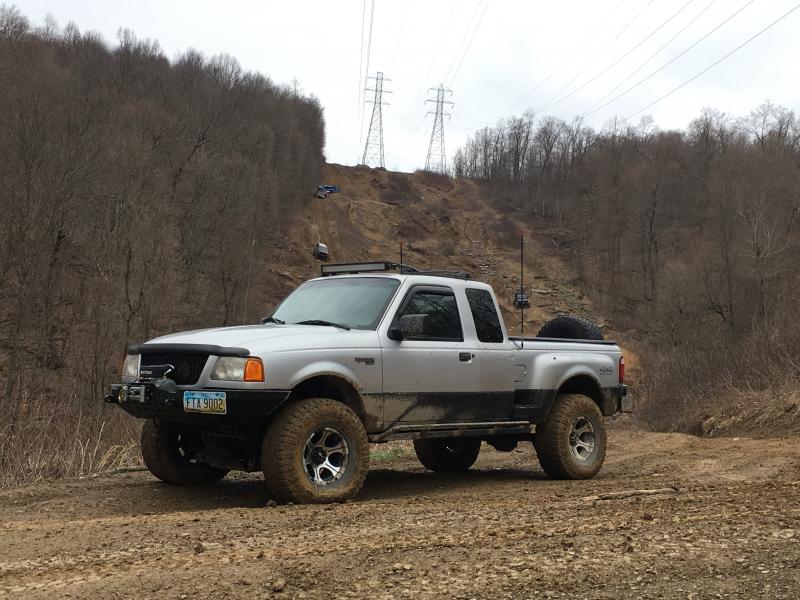 After we all made it down the hill, we broke up into two groups (trying to get 16 rigs through the woods together can be a pain). I ran with the 35s and under group. My group dropped down into the creek bed and headed for the dam.





So... uhhhh....  may have forgotten to take pictures of said dam...  lol   But we stopped for lunch at the top of it.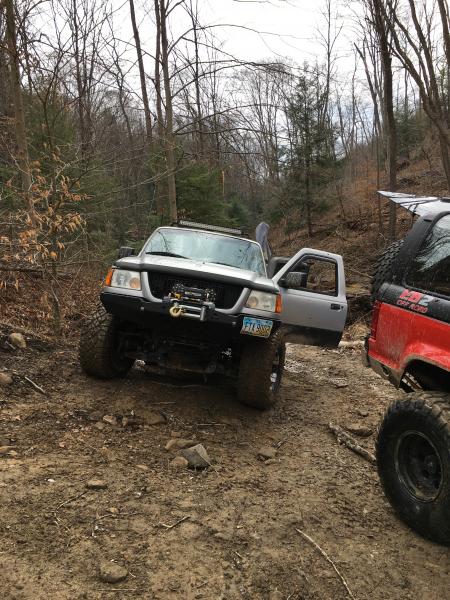 The dam is kind of a dead end, so we turned around and headed back down the creek, en route to the water fall.







Made it to the waterfall. Nobody in our group attempted. Its a pretty gnarly climb with a high chance of body damage.







After the waterfall we headed up to the upper and lower twister. I kinda stopped taking pictures around this time as the rain picked up and the truck started making some funny grinding noises...  BUT, the ranger ran upper twister and didn't re-arrange any sheet metal (thanks to my fancy new rock sliders!)!  There are a few videos floating around, I'll try and post one here.







After the twisters, we made our way back to camp and out to the paved road. This was easier said than done, as the rain had turned the clay into peanut butter. There was a lot of winching involved...



So, uh, remember that "funny grinding noise" i mentioned earlier?






Turns out the drivers front wheel bearing had let loose. The tire was leaning bad enough that the rotor had worn through the inner brake pad and had started rubbing on the caliper bracket. So, I swapped the drivers hub out Sunday morning in the hotel parking lot. Thankfully, there was an O'rielly's right around the corner, and The hub was still under warranty, so I only had to buy a set of brake pads. Took about an hour to swap the hubs and it made the 200mile trip home without skipping a beat.



____________________
2002 XLT 4x4, 4.0l V6, Silver Frost Metalic, Superlifted and stuff