Bird76Mojo
Ranger aficionado

Joined: Mon Apr 23rd, 2018
Posts: 112
Name:
Occupation:
Interests:
Reputation:
Reputation Points: 242
Mine is quite a bit older than you're looking for, but here ya go anyway.

1987 standard cab, shortbed, 31 spline 8.8 with Torsen T2, 1992 Thunderbird 5.0 H.O. (last year for forged pistons), A9L EEC, Ron Francis Telorvek wiring harness, Modern Driveline front shift/rear socket T5Z with billet shifter and Hurst chrome stick/knob combo, billet steel flywheel, RAM clutch, Ebay radiator with the 90 degree filler neck tucks under the core support better than some others), Hedman 88400 headers, custom made stainless 2.5" true dual exhaust (made by me) merged at an internal x-pipe Magnaflow muffler with dumps before the axle, factory Thunderbird accessory drive parts (extremely low profile like the SN95), factory T-Bird mechanical fan, 3.8l Thunderbird airbox, air duct piping from a Crown Vic, Trail Gear (I think) battery box relocated to drivers side, Explorer Limited aluminum driveshaft shortened and balanced to fit, 1310/1350 conversion u-joints, SVE 10th Anniversary Mustang wheels 255 front - 275 rear tires, high flow Foxbody Mustang fuel pump sits in the factory Rangers EFI pickup assembly but in a carbed tank (same part number as the EFI tank in 87), Russell Proflex -6AN hose for fuel feed and return, Earl's billet fuel filter and frame brackets, Russell EFI fuel system adapters on the factory Ranger pickup tubing at the tank and on the engine side that are sleeved with 1300 degree rated heat shield, EGR/TAB/TAD delete, power steering added using 89 Bronco II power steering box and custom hoses/lines and the factory Thunderbird P/S pump, manual brakes, 140mph Ford Motorsport speedometer, etc...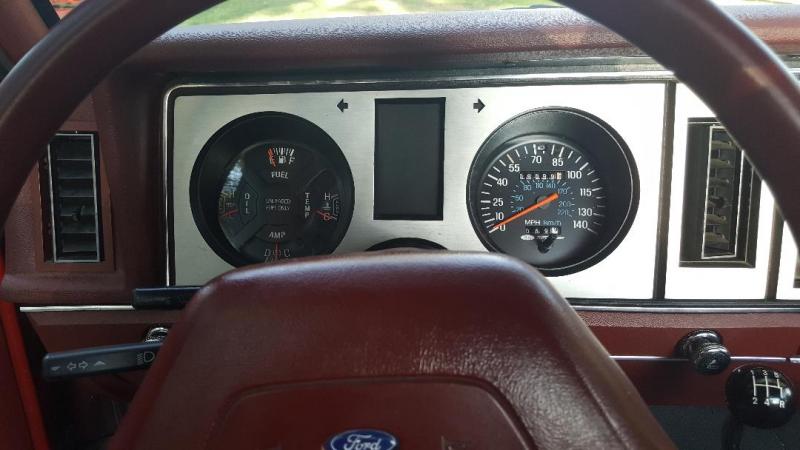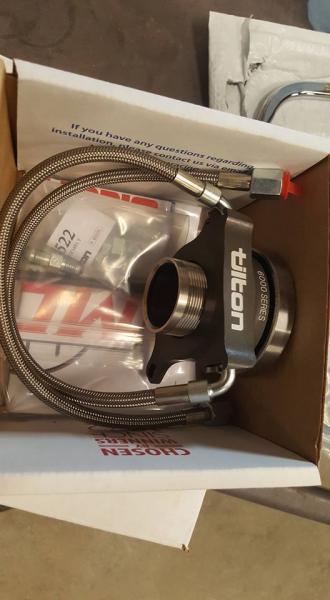 "It's not a show-truck. It's a go-truck."





GB :)