mhoward
Hey look ↓ they ↓ bounce!


Joined: Sun Oct 22nd, 2017
Posts: 2601
Reputation:
Reputation Points: 4171
black06xlt wrote:
Several years ago I was at a used car lot looking at an 2010 sport ext cab 4x4. It had every option you could think of factory leather seats full length console with amp and sub and keyless entry. Pad was mounted above the door handle. My dad bought an 04 ranger tremor with fx4 level 2 package from enterprise rent a car with the same options. His truck was almost a year old when he bought it. So I'm gona say that it's a rare option
Adam, it is highly likely those were the WIRELESS keypads.  They are a Ford product, but they just stick on with 3M automotive tape.  You program those just like your key fob.  Based on all my research (exhaustively), the Ranger never had a keypad from the assembly line.  Notice in this picture how the keypad sticks out from the body of the truck.  The wireless keypads are quite thick.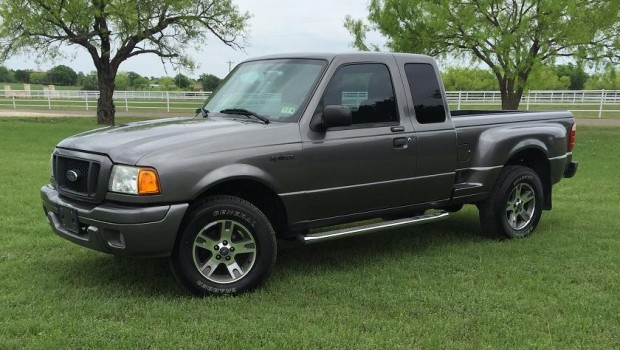 ____________________
-- Michael

2003 Ranger Edge / Extended Cab / Flareside / 3.0L FLEX / Auto / 2WD / 8.8 LS 4:10 / Sonic Blue Pearl

So many mods... so little time...