Eddie Money
Joined: Mon Nov 13th, 2017
Posts: 1296
Reputation:
Reputation Points: 2281
Scrambler82 wrote:
Actually... I do not have any idea what "13min" means !

Please enlighten me ?

Maybe that is my problem !

Ltr
Ahhh. No problem. Enlighten I will.

Play the video. I'll post the link at the bottom if this format isn't available for you. You can watch the whole 20 minute video or skip ahead to the 13 minute mark and here what he says about fitment and overall satisfaction. Not everyone will watch the whole video so i try to save everyone time by indicating a time stamp.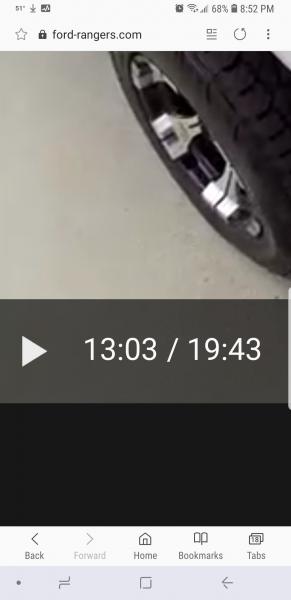 Incase you are unfamiliar it is located at the bottom left of the video. There is a line that goes across the bottom and moves further to the right the farther along the video goes. You can tap it to move it along like fast forward.

Sorry for any misunderstandings and if I over enlighten I am only trying to help. Thank you for letting me know you weren't getting it. I'm very interested in how this turns out.

https://m.youtube.com/watch?v=1ih7L-DXGWM

Last edited on Sat Oct 13th, 2018 04:11 am by Eddie Money



____________________












I know my crazy! Do you?
2007 Sport 4door 4x4 4.0L SOHC V6 Ranger