Mike69

Mustang Nut

Joined: Sun Oct 22nd, 2017
Posts: 1510
Name: Mike
Occupation: Merchandising
Interests: Vintage Mustangs, RBV's, car shows, & woodworking
Reputation:
Reputation Points: 2705
Dusten wrote:
no room to work on it inside, or just prefer moving it outside?
Very limited room inside. I only have a 1 car garage that has the Mustang in it, a work bench, my tool box, air compressor, welder, table saw, band saw, small floor shelf unit, freezer, washer, & dryer. Mostly all the work is done in our 2 car wide driveway. The garage is so cramped I have to hang the front fenders from the ceiling. The pic below was from when I was rebuilding the rear & replacing the rear leaf springs during last winter.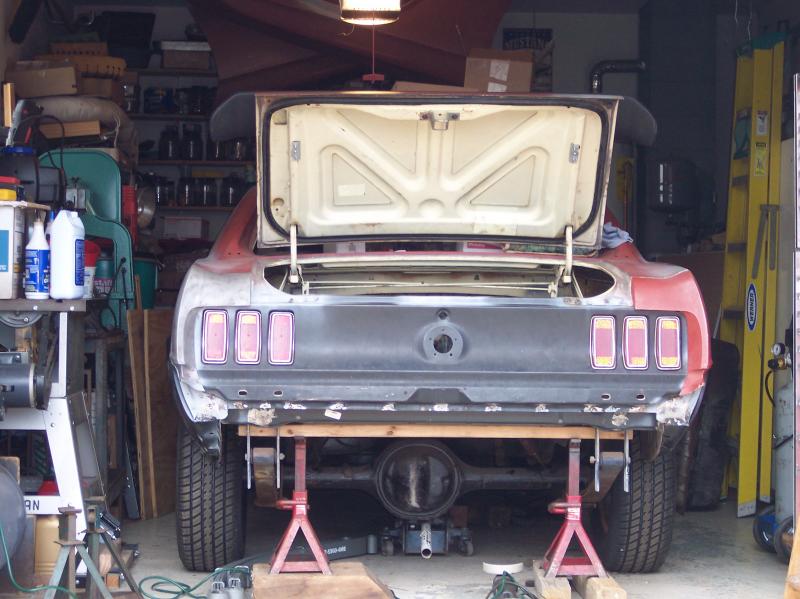 ____________________
08 Escape 4x4(spare)
00 Ranger Extd Cab 4x4 4.0 OHV, Auto(My DD)
99 Explorer Sport 4x4 4.0 SOHC, Auto( Wife's DD)
69 Mustang Coupe 5.0, 5 spd(Project & my future toy)
14 Kawasaki Vulcan (Wife's Toy)
Splitting time between southern NJ & Southern Virginia.