99Ranger376
Member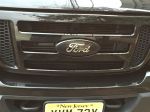 Joined: Sat Nov 25th, 2017
Posts: 9
Name:
Occupation:
Interests: Fishing, Hunting, Modifying my truck, videogames, skiing hiking
Reputation:
Reputation Points: 9
mhoward wrote:
MaDMaXX wrote: Alright alright, I don't listen to the radio much or have electric, well, anything, but this still seems like a mod I should do, what's it cost?

Also, how about a mod to turn on the interior light (as if the door was just opened) when you remove the key?
Hmmm... interesting idea...



There already is push you interior light dimmer all the way up, it will click and the interior light comes on, if it doesn't something is wrong with your dimmer.



____________________
2011 Ford Ranger XLT 4x4. Pre 2008 axle spacers, torsion keys, Hellwig add-a-leaf 2500lb springs, Bilstein 4600's. General Grabber AT2's, Black emblems. Air box mod, cat back dual exhaust Flowmaster Super 44. Mag-hightec differential cover, Led taillights, LED maker lights, LED Dome light, LED Fog lights, LED Reverse Lights, and 6K HIDs.