squirrelhunter
Tree rat eradicator

Joined: Sun Mar 11th, 2018
Posts: 227
Name:
Occupation: Disabled
Interests: Hunting, shooting, reloading, fishing and auto mechanics
Reputation:
Reputation Points: 932
I currently run 31x10.5x15 Mastercraft Courser CTs on the '94,which they quit making. Now they make CXTs which have a little different design but not much different.They run about $170 a tire. I'll need to change 1 here pretty soon and when I get next years tax check I'll get another 1 if not all 3. The CTs do real good in snow but do have a moderate hum to them but not real bad. I'm going to get a whole set of the CXTs for the '99 since it has regular all seasons on it now.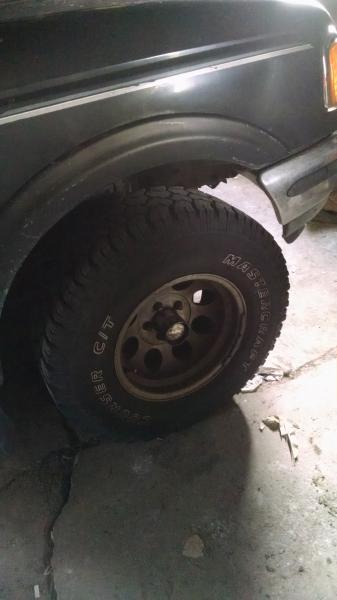 Last edited on Sat Apr 7th, 2018 02:01 pm by squirrelhunter



____________________
1994 Ranger XLT 4x4
1994 F150 XLT
1999 Ranger XLT 4x4