Scrambler82
Old Bastard !

Joined: Fri Dec 22nd, 2017
Posts: 2108
Name: Grev B
Occupation: Quality Assurance Engineer
Interests: Rangers, Photography, Metal Bending
Reputation:
Reputation Points: 3073
Things have taken a turn... good or bad, not sure, but I have decided to go with the Morimoto, D2S 4.0 Bi-Xenon Projectors, with 35W drivers, and Switchback Halos.
The reason for this turn around is that the pattern of the D2S Units not only have a broader low beam, but the High beams are where the D2S shines and I need the high more than good low beams.

These are the Morimoto D2S Bi_Xenon Projectors: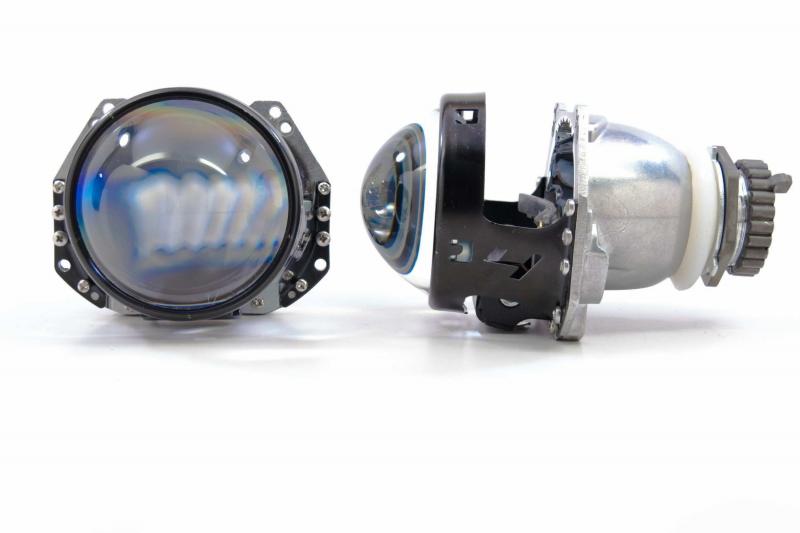 73mm = 2.87", the new Housings are 3.5", but I need to cut off the back end of the Housings, so some sort of spacer will be needed.






78mm ID, 80mm OD, Just over 3".




These are the new Housings for the Projector Retrofit... not sure where this is going but I have started.




Housing Rear View.




I also found a Jig On-Line for the bolt pattern of the D2S Mounting Plate, the same as the Hella D5 Projectors, and ordered it but... there is a holiday where it is coming from and things are on hold. The holiday is called "Tomb Sweeping" and it lasts for five days, I am wondering what that's about but haven't looked it up !

This Jig has a positioning Pin based on the type of OEM Bulbs you use, it aligns the jig to the same position as the OEM Bulb, and has Drill Sleeves to position the holes, sounds good BUT only time will tell. (I think I need to made a back up as soon as it arrives).


I have LED Fog Lights, cheap ones, but hoping they work out too, just need to fill the area in front of the truck, similar to the OEM Fogs !



After that I am hoping the Mezzanine will be completed in the Barn (walls are started), and I can get the Truck inside again and then the doors come apart for powered windows, maybe locks and mirrors too. All of the electrics will be based on the How-To's on this Site.



Will update once things arrive and the projects get started.


Thanks for reading !

Last edited on Fri Apr 6th, 2018 06:46 pm by Scrambler82



____________________
Ltr,
2003 EDGE, Std Cab, Steppie, E4 Red, 5sp, 4x
5" SuperLift, 33" x 12.50 x 15"
Hurst Shifter
Mod'd Backrack to fit Steppie
Front and Rear Bumpers by Custom 4x4 Fabrication, OK; now Mike's Welding and Fabrication.
Working on more Mods, just need more time, longer days would work !