Mike69

Mustang Nut

Joined: Sun Oct 22nd, 2017
Posts: 1608
Name: Mike
Occupation: Merchandising
Interests: Vintage Mustangs, RBV's, car shows, & woodworking
Reputation:
Reputation Points: 2903
1930 wrote:
Hello, a few questions Im hoping someone will be kind enough to answer

Ive got heads coming for my 98 OHV Ranger

1- What is the head bolt torque
2- What is the intake
2.5 What about the rocker arms?
3- Buying the heads from Clearwater heads, supposedly a thicker casting than originals, buying a kit that comes with A.M gaskets, might this be an issue? Or do I really need to stick with OEM gaskets. I dont want to do this twice.
4- Im not familiar with the 4.0, is there anything I need to pay special attention to when putting this thing back together? Any tips? At this point heads are off and cylinder bores look good and the truck is showing 102 on the odometer.
Im gonna of course change the oil, whats recommended.

From what Ive seen there is so much information on google about these rangers that its tough to discern good info from bad.

Thanks for the help
First off, welcome to F-R. Now to your questions;

1) Here is a link https://arpinstructions.com/instructions/253-3701.pdf that explains the torque sequence & the torque spec.

2) Here is a link http://www.therangerstation.com/forums/showthread.php?t=103009 that has the cylinder head & intake torque spec & sequence.

2.5) I replaced all the rocker arms while mine was apart. 

3) Most people recommend Fel Pro gaskets.

4) Your mileage is right about mine was at when I replaced the heads on my 2000 4.0 OHV. They are pricey but I replaced all the valve lifters because they can not be removed once the heads are on, so I replaced all of them while I was replacing the heads. I also replaced the water pump at the same time since it was easy to get at, & also check the plastic fan mine was cracked badly & I replaced also at that time. I also used the thicker casting cylinder heads which I purchased from a company in West Virginia & it has been fine since & that was 3 years ago I replaced them.

Here are a few pics from when I did mine.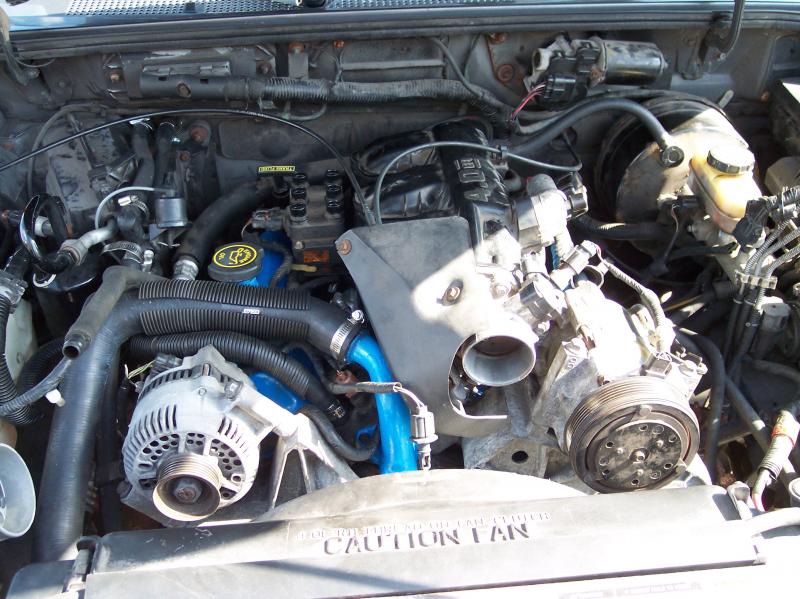 ____________________
21 Bronco Sport Big Bend (Wife's DD)
05 F150 XLT Reg Cab, 2WD, 5.4L, Auto (My DD)
00 Ranger Extd Cab 4x4 4.0 OHV, Auto
99 Explorer Sport 4x4 4.0 SOHC, Auto
69 Mustang Coupe 5.0, 5 spd(Project & my future toy)
14 Kawasaki Vulcan (Wife's Toy)