V8 Level II
Member

Joined: Tue Dec 5th, 2017
Posts: 118
Name:
Occupation:
Interests:
Reputation:
Reputation Points: 843
wh23g3g wrote:
I remember the last time I put the Airtex pump in the fuel gauge is off about 4 gallons. I don't know if it was a bad sending unit card or we installed the pump wrong. Does the pump sending unit arm need to be in a certain position when installing the pump down into the tank?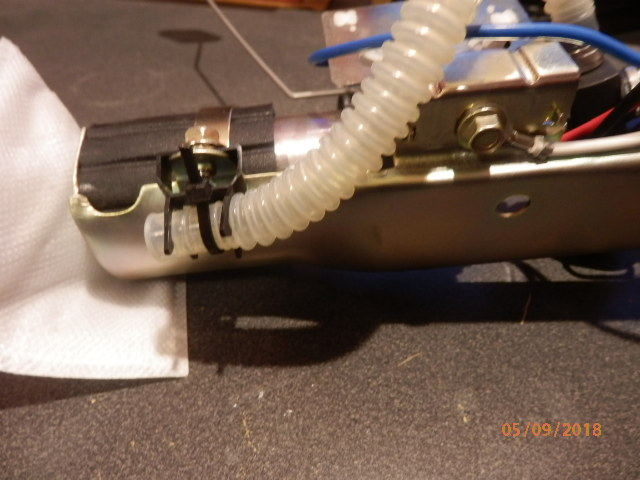 For any given year, there may be as many as three different Ranger fuel pump assemblies because there are three different tank sizes. The pump must match the fuel tank or it will not read correctly. To get the correct pump, match it to the year and wheelbase of your Ranger. Within any model year, wheelbase determines which tank it will have. 

Unfortunately, there is no guarantee that the listing of an aftermarket pump is correctly matched to the tank. Maybe, maybe not. The only brand I would trust 100% is Ford/Motorcraft but you would definitely pay a premium compared to aftermarket.

So be sure that you have the right pump and be sure that the arm did not get rebent during installation.



Something else to consider. When the gauge reads near empty and the low fuel or check gauge light illuminates, there is about 3 gallons or roughly 50 miles left. This is how Ford does it and, if that's what you're seeing, it is normal for Rangers.


____________________
2003 FX4 Level II, Supercharged 5.0L V8, Headers, Duals, BW4406 manual T/C
Aussie Locker, Torsen L/S, 4.10's, Bilstein 7100 rezzies, Cadillac/Mustang rear discs, Duff traction bars
Keypad Entry, Lock LEDs, sway bar discos, Heated seats, Explorer EATC, Trip Computer and consoles

Other rides:
2016 C-MAX Energi (plug-in Hybrid)
2011 Taurus SEL (highway cruiser)
2003 Ranger 2.3L M5ODR1 Regular Cab (drudge)