JAMMAN

Owns A Torsen

Joined: Mon Sep 18th, 2017
Posts: 6149
Name: Jim
Occupation: 5 axis cnc programmer
Interests: RBV's
Reputation:
Reputation Points: 9903
You don't even have to remove the door shell to do this.

First of all locate the clip that holds the lock cylinder in place and pry outward with a flat blade screwdriver:




When it is loose enough you can bring it the rest of the way with your fingers:




Pull the lock straight outwards at first




You will begin to see the plastic clip at the end on the left (right if it is drivers door)




Carefully pull to the right till you expose the clip and rod




Now twist the assembly so the clip is pointing upwards but is still engaged with the rod




Compare to the new lock. The "open" area is the bottom and is the largest of the 3 notches. If the plastic clip points the wrong way you have a lock cylinder for the wrong door!




Put the new gasket on the new lock cylinder, observing that the largest gap goes with the largest notch on the "bottom".




Making sure the rod don't pop back inside the door, pull the old lock upward off the rod and put the new lock on the rod.




Wiggle the new lock plastic clip down the rod till it is past the crook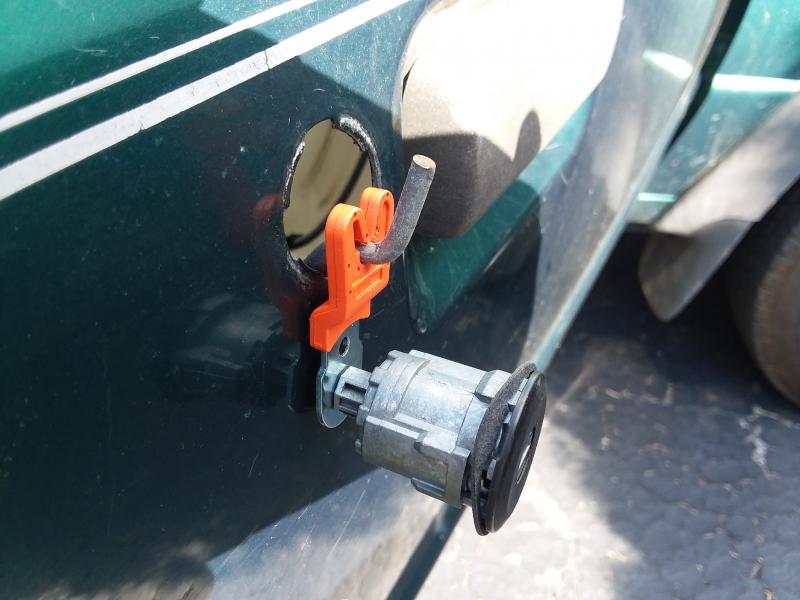 Turn new lock cylinder counter clockwise on the rod till it is horizontal and insert it back in to the hole.




Once it is in the hole press lightly with the palm of your hand against the new assembly to seat it. If you don't do this you may have difficulty inserting the retaining clip.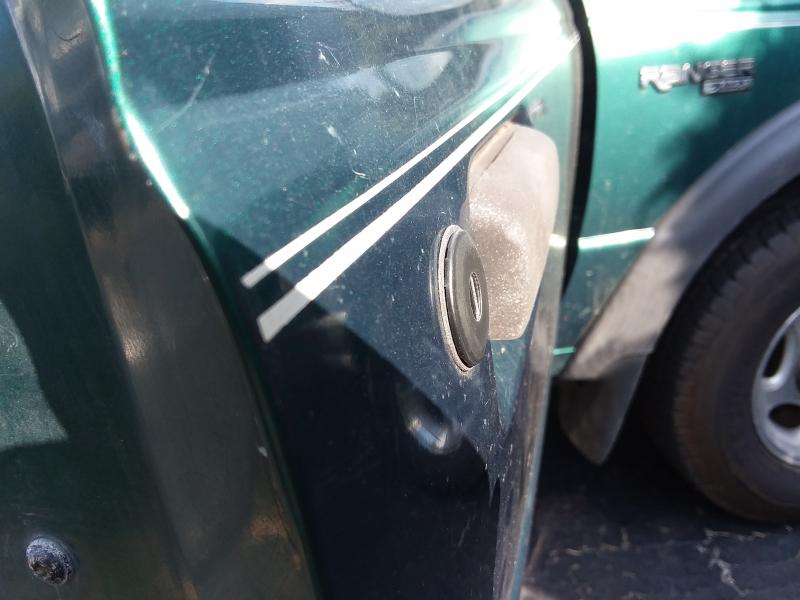 Re insert retaining clip and push inward. It should offer some resistance but will be easy in general. remember when inserting the tines of the clip to favor the front of the door or you will miss the slots it was intended to be inserted in to. It will just feel right when it is right!




Enjoy being able to get in to your ranger again with a key!!



____________________
00 XLT 4WD RCSB 3.GO! Jalapeño
01 XLT 2WD RC Steppie 3.0 auto Silver
The future belongs to those who show up.