Mike69

Mustang Nut

Joined: Sun Oct 22nd, 2017
Posts: 1601
Name: Mike
Occupation: Merchandising
Interests: Vintage Mustangs, RBV's, car shows, & woodworking
Reputation:
Reputation Points: 2886
black06xlt wrote:
Mike69 wrote:
When I did the frame & engine compartment on my 69 Mustang, & the frame on my 2000 Ranger I used Master Series paints. First I used the silver which is like a primer, then the chassis black. 
http://www.masterseriesct.com/page7.html

Did you change the frame on your truck
No I did not. It had a lot of surface rust that I cleaned as much as I could get off & then coated the frame. Here are a couple shots of the frame from 1 year before when I was replacing the rear leaf spring shackles.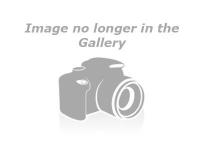 ____________________
21 Bronco Sport Big Bend (Wife's DD)
05 F150 XLT Reg Cab, 2WD, 5.4L, Auto (My DD)
00 Ranger Extd Cab 4x4 4.0 OHV, Auto
99 Explorer Sport 4x4 4.0 SOHC, Auto
69 Mustang Coupe 5.0, 5 spd(Project & my future toy)
14 Kawasaki Vulcan (Wife's Toy)