Jimmyspy
Shadetree Mechanic

Joined: Fri Oct 27th, 2017
Posts: 114
Name: Jimmy
Occupation: Engineering Student
Interests: Truck Stuff
Reputation:
Reputation Points: 279
OK, this should be the last "catch-up"post (and things are gonna get slow and boring lol)


So following the last round of work, the wiring in the truck in need of an overhaul. The factory harness was unmolested, but all of the aftermarket stuff was a hodge-podge mess of wires and splices and power stolen from everywhere.



So, I moved everything into the cab (under the center console) and installed an accessory fuse panel (There had been one under the hood for a while, but it wasn't well thought out). Those blue wires are for the sub. I was a little worried about interference, but so far so good.




Here's how I mounted the fuse panel. Just a piece of sheet mat and some aluminum angle.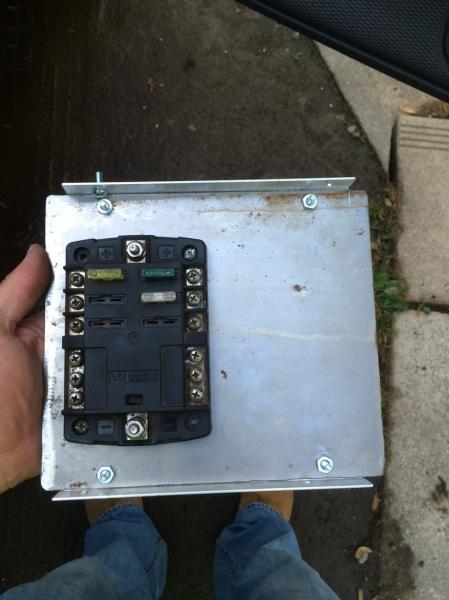 And here's how things look with the relays mounted and the wires ran. Not as clean as I had hoped, but so much better than it was. I would like to take another crack at it, as its a little messy, nothing is removable, and i really need a larger fuse panel (only one slot left in the current one)





This is the switch panel I mad up (also out of sheet metal and aluminum angle). It's a little large for where I have it mounted, as it gets in the way of the seats forward travel. But, at 5'6", I'm the shortest person that drives the truck anyway





So previously, I had wires running through every hole and grommet I could find in the firewall. This looked awful, was a big chafing risk, and caused a lot of leaks (of both cold and water) So, I took a panel mount fitting for 1" conduit and punched a new hole in the firewall. I topped it off with a 90 degree elbow turned up to keep the elements out. Moving forward, I made need to step up in diameter or add another one, as the 1" is about at capacity now.





Since I was playing with electricity anyway, and the no name battery that was in the truck and all but given up on me, I decided to put a big-boy battery in the truck. Went with a Diehard Advanced Gold series (re-branded deka battery) from Sears.





So the truck was pretty much all buttoned up and road worthy by this point, but still didn't have a horn (I don't believe the bumper was on yet either) and had only been driven around town. But, the dual clutch auto trans in my moms Focus took a  , and I volunteered my daily beater (also a Focus) for her to drive. At this time, I was in the middle of a scholastic semester down at the University of Cincinnati, so the ranger needed to become long haul worthy on short notice. I was a little worried, as I hadn't put many miles on her since the coilover swap. But she made the 400 mile round trip with ease (and ALOT of gas Averaged like 15 on the highway lol)
Here's a pic of the f250 horn I threw on during my rushed preparations.




After that, the "mods" tapered off a bit, and I enjoyed driving the wheels off the truck. I put a few thousand miles, and a few wheeling trips, on it since this last round of work< and everything has held up extremely well. (Check out my thread in the four wheeling section for some badass off road pics lol)


I did score a set skid plates from the junkyard. These came off of a third gen ranger. Fun fact: 3rd gen skids are not a direct swap to a 5th gen. I now have a full set of factory skids ready to go on... at some point. As of now, I'm still just rocking the superlift skid plate (which has been worth it's weight in gold)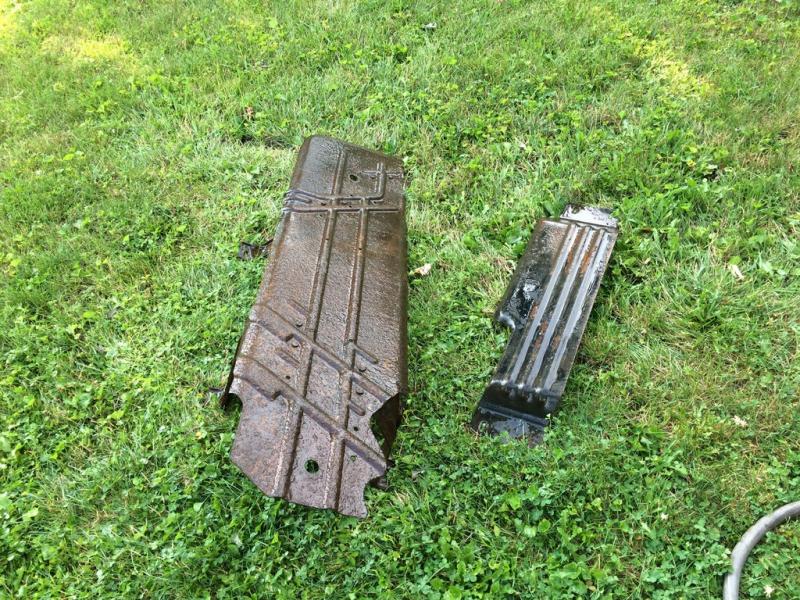 This picture is kinda cool to me. My old man has had this John Deere ad hanging in the garage since I was little, of a father working on his tractor in the barn and his son working on his pedal tractor in the driveway. This isn't exactly the same, because these aren't tractors, this wasn't my dad's truck, and I wasn't working on "toy". But, I still thought it was kinda cool, although perhaps a little demeaning to the ranger haha





More recently, I picked up a set of Bilstein 5125s. The coilovers up front have really exposed the short comings of the current rear end setup. My plan is these shocks and a set of skyjacker FRS36 leafs. Currently my setup is belltech 6400s, expos leafs, and the 3" superlift blocks. As of now, the shocks are as far as I've gotten. Haha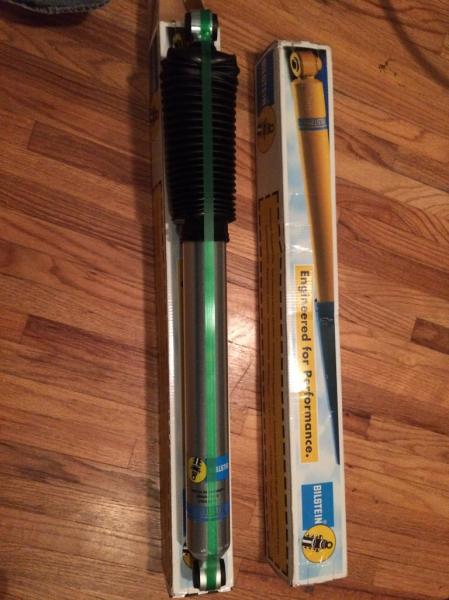 Also picked up some goodies for another future project.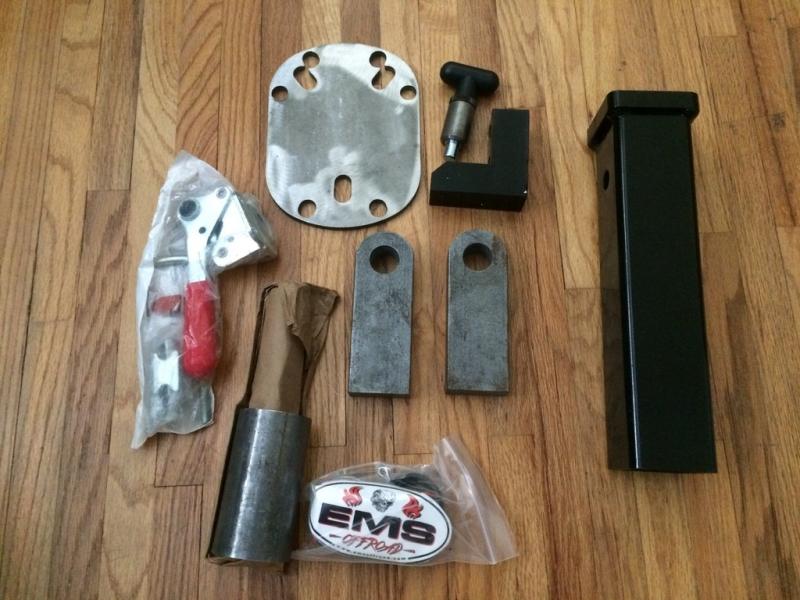 And, the latest truck related thing I've done is make up some adapters for the tcase skid plate. I ran out of light after paint, and have yet to mount everything on the truck. You can also see the newest addition to the driveway shop's tool selection in these pics. I had been using a cheap harbor freight flux core welder for my metal working needs (If needed to weld thicker material, I had to pack everything up and head over to my grandad's to steal some time on his 220V arc welder). After a few years of that, I decided to step up to a "real" welder; a Hobart Handler 140. I haven't run any gas through it yet, but even the flux core ability if far superior to the HF special.






And with THAT, we are up to date. Moving forward, I've got more rust to fix, some rear suspension work to do, and body work to mess up, and a spare tire situation to figure out. Oh, and a lot more highway and trail to explore!





____________________
2002 XLT 4x4, 4.0l V6, Silver Frost Metalic, Superlifted and stuff