410customs

Idahome

Joined: Wed May 2nd, 2018
Posts: 2159
Name: Jamie
Occupation: Elevator Design Worlds Tallest Buildings
Interests: Ranger Based Vehicles and OFFROAD
Reputation:
Reputation Points: 5459
All right I figured I should put up some of the trucks I have had the pleasure of owning, building or projects I have been fortunate enough to be a part of.
First off my name is Jamie, I am married, I have a son, and I have grand kids :) I am 45 years old, living off the grid next to a river back in the woods in North Idaho.
I have been designing elevators for many many years, my elevator career goes back to when I was a teenager. My dad is the foremost elevator consultant in the world when it comes to designing elevator systems for super talls (the worlds tallest buildings). Since 2005 I have worked from home and I have also worked on the side building trucks. I taught my two stepsons for the last 11 years all about Rangers and Explorers and together we had built quite an operation in the Denver area. I am a native of Colorado, have spent some time in So Cal and now live up North modern homesteading.
A total of 11 of us moved to North Idaho in 2018 to give this place a go. We have spent the last 12 months setting up shop here.

Anyways back in 1994? or so I bought my Dads old 1988 Ford Bronco II Eddie Bauer 4x4 for $500 because I had wrecked my VW and needed a way to get to work and back
The Bronco 2 had a bad miss, needed lots of love, but it was mine. 
I took it into the mountains of Colorado a few times to go camping and I found that I really liked the little Bronco off road!. As a 4x4 the little bronco II is awesome on the tight twisty trails of the Rocky Mountains. But it was clear that a stock bronco II could really use some upgrades....the rest as they say, is history.......
So I started gathering tools and books and started wrenching on Fords. 
At this time the internet was born and online I found a group of Ford ranger nuts at the first online Ranger forum Fordranger.com and Kunz corner, 2.9L performance specialist.
That was with a 14.4 baud modem and an AOL online account!!
We have come a long long way since then. 

Here are some of my trucks and some of the projects that have passed through 410Customs in the last 20+ years:

I have relied on this 1988 Bronco II since then, it has been my daily driver for many years and been through many changes. I have owned countless Explorers and several Rangers over the years. We try to save as many of these old trucks as we can and keep them on the road. Here is a picture gallery of some of the projects and builds
Please feel free to ask any questions about any of these trucks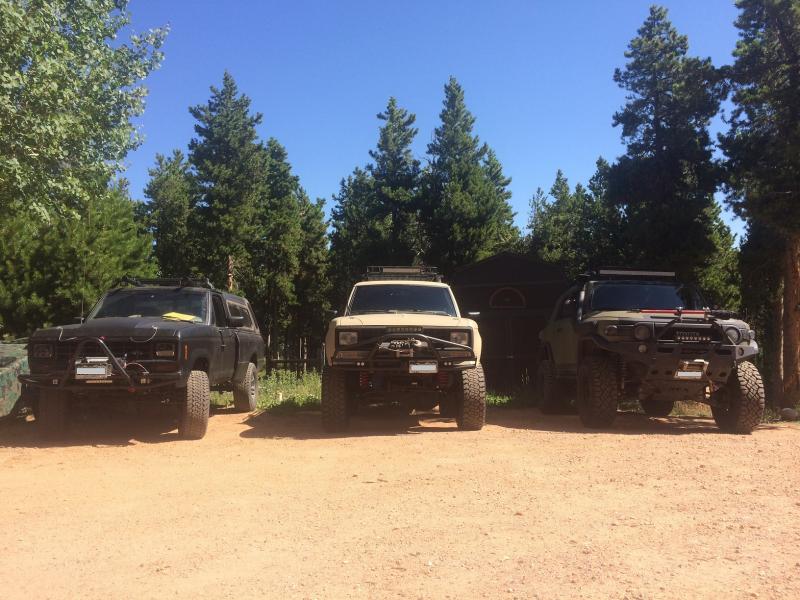 Before: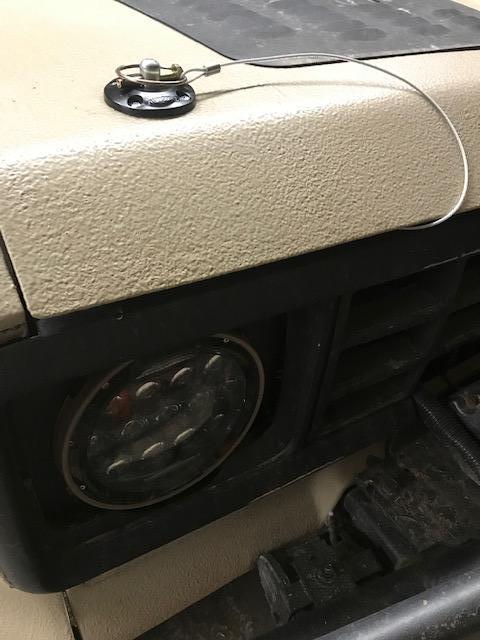 During:






Now (2018):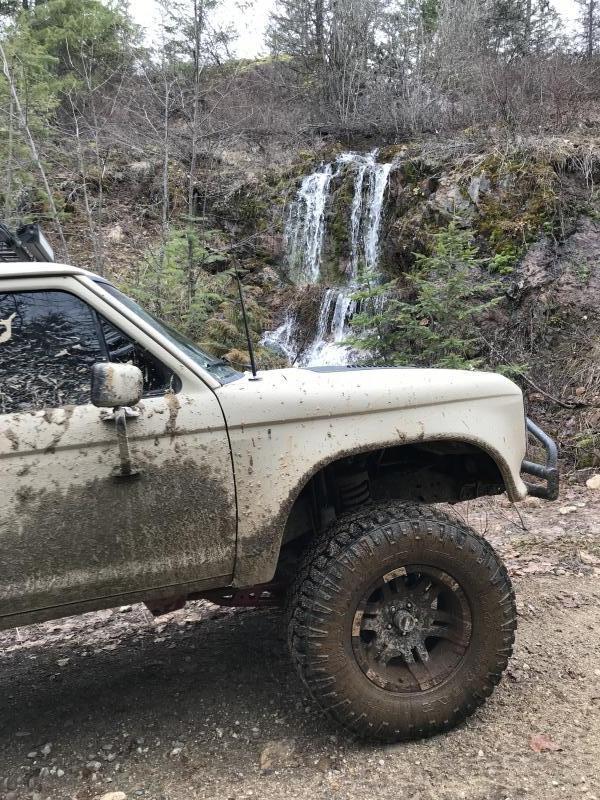 2007 FJ Cruiser, My wife's DD, purchased new in 2007
4.56, dual ARB lockers, 315 tires, RCX 6" drop bracket stretched out to 7.5" with fox threaded bodies.
custom bumper to bumper, over 200K miles now in 2018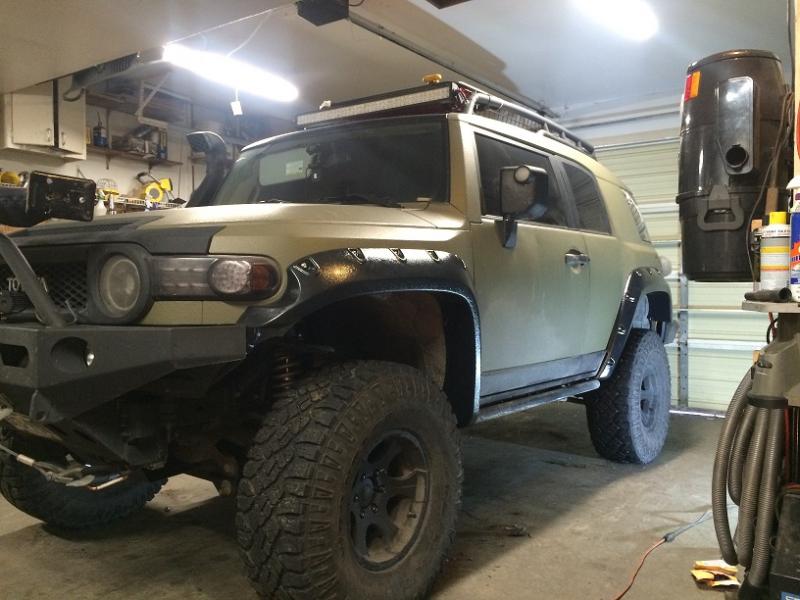 My old 1996 Ford Explorer XLT V8 
GT40, TMHeaders, E303 cam, FMS 1.6 RR, Custom intake and exhaust. 4.10 limited slip, 4x4 conversion with 4406m, Charcoal interior swap from 2001, and much much more. I sold this truck in 2005

Before:
http://fortuneelevatorconsultants.com/XLT/athome.jpg

http://fortuneelevatorconsultants.com/XLT/beforework1.jpg

http://fortuneelevatorconsultants.com/XLT/interiorbefore1.jpg


During:
http://fortuneelevatorconsultants.com/XLT/070307/blackheadclose.jpg

http://fortuneelevatorconsultants.com/XLT/070307/070307smoketail.jpg

http://fortuneelevatorconsultants.com/XLT/ready4cam.jpg

http://fortuneelevatorconsultants.com/XLT/rigpic07.jpg

Sold in 2007-08?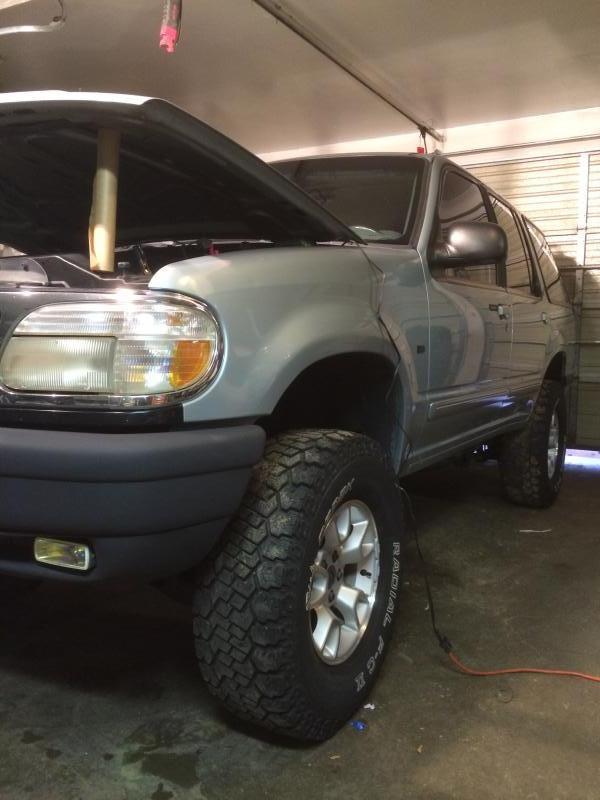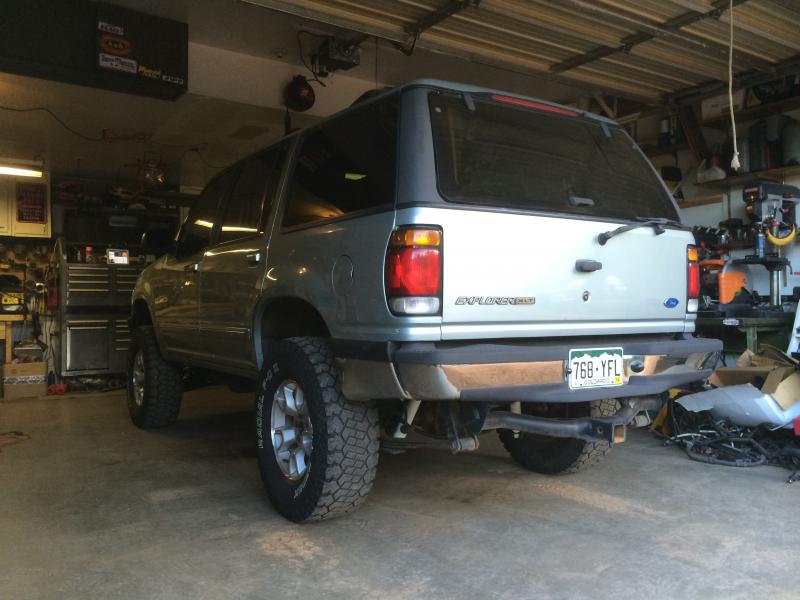 My old 2001 Mercury Mountaineer Premier 5.0L AWD




My good friends 1984 Ford Ranger 4x4 "Darth Ranger"
370hp crate gt40 302, custom built 4r70w auto, NP205 twin stick, 4 wheel disc brakes, dana 35 ttb, 31 spline 8.8, dual batteries, cruise control, A/C, navigation, cameras, trail lights, custom interior, custom bumper to bumper. Custom fishing truck and daily driver

Before



During: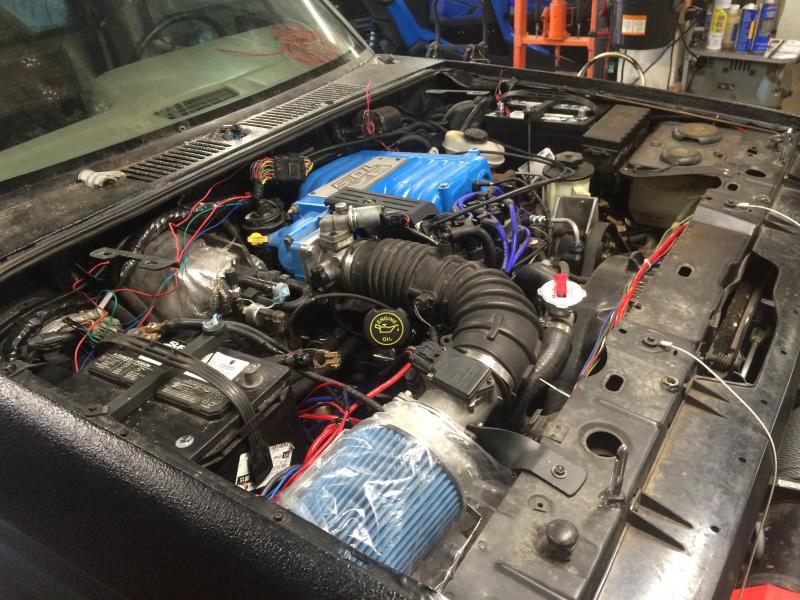 Just getting started here uploading pics, I will show before and afters, include specs where possible, etc

Last edited on Wed Nov 21st, 2018 12:29 am by 410customs



____________________
I build custom RBV, specializing in drivetrain conversions, wiring, suspension and complete custom trucks