JAMMAN

Owns A Torsen

Joined: Mon Sep 18th, 2017
Posts: 6043
Name: Jim
Occupation: 5 axis cnc programmer
Interests: RBV's
Reputation:
Reputation Points: 9787
I'll have to sell some major things to support this build, but I'm as excited as a kid in a candy store.

I thought I was buying it from Jesús (pronounced Hey-soos) but as it turns out he is the guy that owns the construction company the guy I bought it from works for. I go up to the door and knock. This mexican dude opens the door and comes out. I shook his hand and said "Jim" he says "Chewy". I have a good friend in California that goes by Chewy, his name is Julio Garcia so I was familiar with the twist.

So the new truck becomes The jalapeño.

Really nice guy, he had just put brand new tires on it. I hopped in it and it started right up, sounds great. Went forward, went reverse, no problem.
No smoke, no liquid coming out the back. He says if you take it around the block it starts bucking and dies. Let it sit for a while and it starts back up.

A little rust under driver door, none under passenger door, none on cab corners, a little on the radiator support.


Less than 140K, nice :)




I was going to pop a hub cap off and check for vacuum hubs but it would not have made a difference the thing was in every bit as good shape as I had imagined.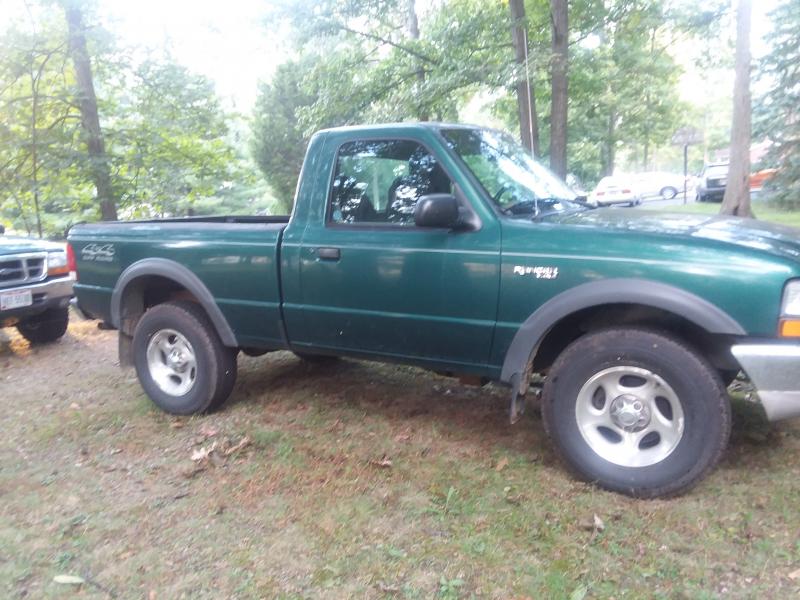 Has a dent on the tailgate. Not a big deal being I have 3 X 2000 amazon green metallic rangers.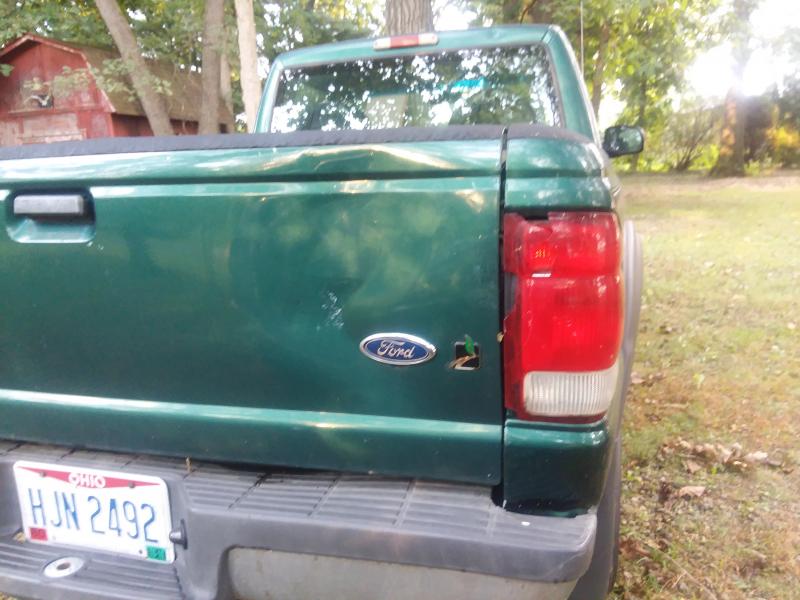 I think it is real close to being driveable as is. Going to forscan the codes and see what Mr. computer says.

The future? I have some ideas I'll stew on it for a day and then make my master plan known to the public.

Last but not least, the door tag.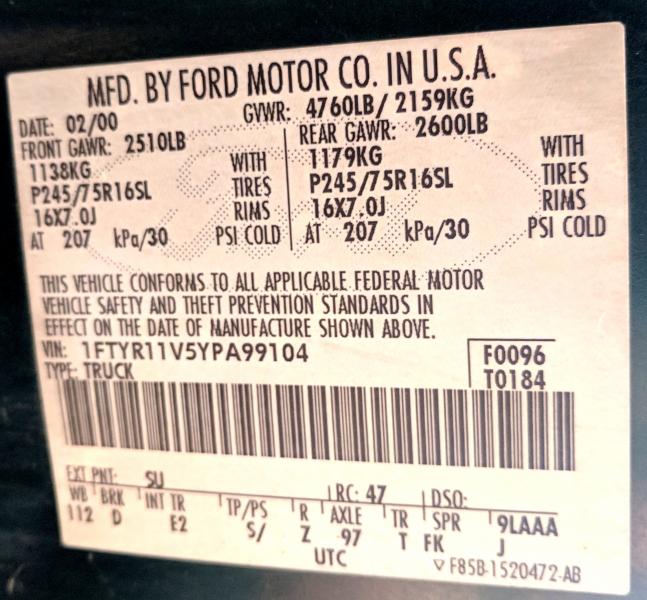 ____________________
00 XLT 4WD RCSB 3.GO! Jalapeño
01 XLT 2WD RC Steppie 3.0 auto Silver
The future belongs to those who show up.