MaDMaXX

Hails from the land of rust!

Joined: Sat Oct 21st, 2017
Posts: 1368
Name:
Occupation:
Interests: Motorsport/Firearms/IT
Reputation:
Reputation Points: 2163
I found some vinyl seats in the same configuration as mine, in a wrecked 2006 - they aren't perfect and as you can see, the drivers head rest is bent from the crash.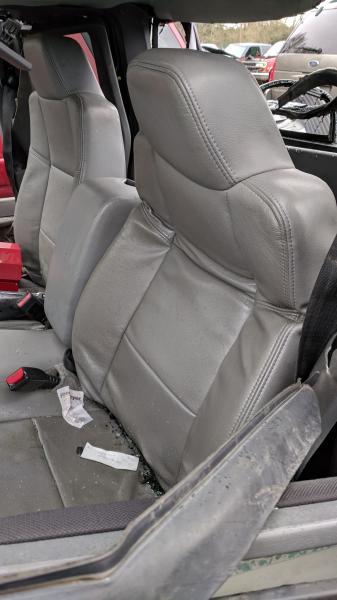 Plan was to steel the covers and make a deal with the yard, but they had a sale on that weekend, all seats, $15 each....





They're dirty, and not perfect, but compared to my old fabric seats, they're in good, albeit dirty condition.





Pulled the back off, frame is going to be the same as my old one, just the foam and cover that's different.





Plan is to take the seat back off my old seat, and use it with these new ones.



____________________
2002 - 3.0 - 4x2 - Edge

Upgrades/Maintenance log